On November 9, the inaugural meeting of the Global Alliance of Universities on Sustainable Transport (GAUST), led by Beijing Jiaotong University, was successfully held at the university. The inaugural meeting of the alliance attracted nearly 100 guests from China, the United States, the United Kingdom, Germany, Australia, Spain, Portugal, the Netherlands, Austria and other countries.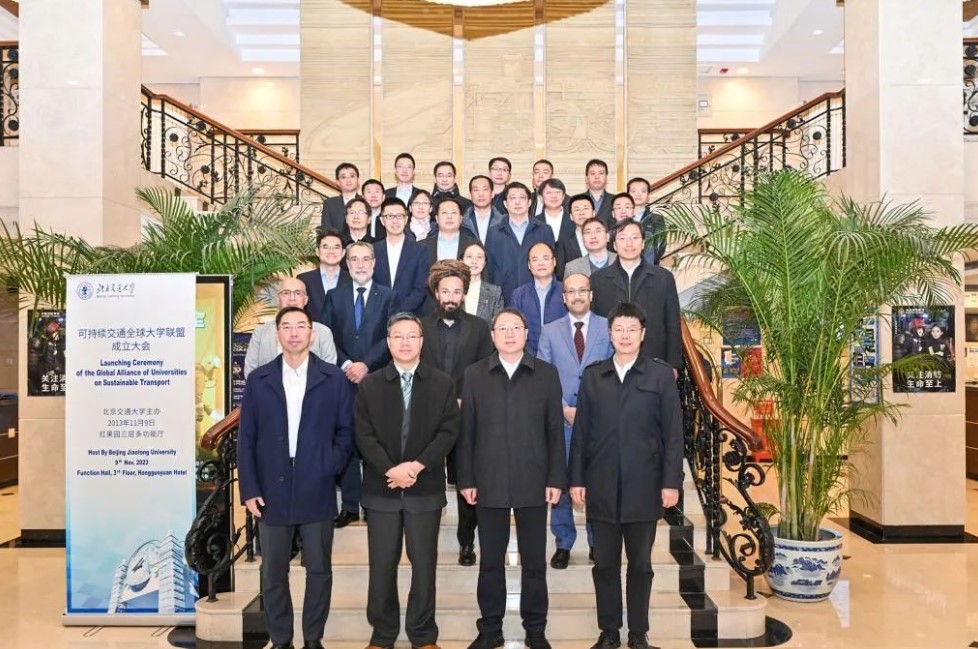 Yu Zujun, President of Beijing Jiaotong University, said that the establishment of a sustainable transportation system is an important issue faced by human society, which is of great significance to the realization of the United Nations 2030 Sustainable Development Goals and the promotion of building a community with a shared future for mankind. He introduced China's current transportation development, as well as the historical evolution, discipline development and scientific research of the university, and hoped that in the future, with the joint efforts of all members of the alliance, we will continue to strengthen exchanges and mutual learning, and jointly promote talent training and scientific research around the construction of a "safe, convenient, efficient, green, economical, inclusive and resilient" sustainable transportation system, so as to help the development of global sustainable transportation.
In order to serve the construction of a national transportation power, promote the sustainable development of global transportation and jointly build a community with a shared future for mankind, enhance the international cooperation ability and global influence of universities with transportation characteristics, promote cooperation and exchanges between global universities in the fields of transportation, energy, environment, etc., and realize the "soft connection" of talent training and academic research, Beijing Jiaotong University has established the "Global University Alliance for Sustainable Transportation" with well-known universities, enterprises and scientific research institutions at home and abroad.
 
Special statement: This article is reproduced only for the purpose of disseminating information, and does not mean that it represents the views of this website or confirms the authenticity of its content; If other media, websites or individuals reprint and use from this website, they must retain the "source" indicated on this website and bear their own legal responsibilities such as copyright; Authors who do not wish to be reprinted or who do not wish to be reprinted or who have any questions about the reprint fee should contact us.